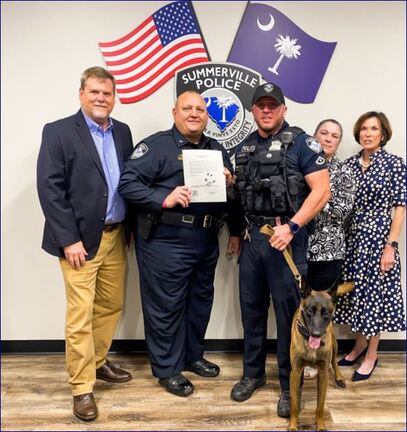 ​The Charleston Kennel Club
is a proud sponsor of the
AKC Reunite Adopt A K-9 Cop Program

​The Charleston Kennel Club and Melanie Steele have partnered with AKC Reunite to provide the Summerville Police Department with their latest K-9 officer "Vinney".
​
Vinney, the 2 year old Belgian Malinios, was sworn in on the 29th of September 2021
​


---
.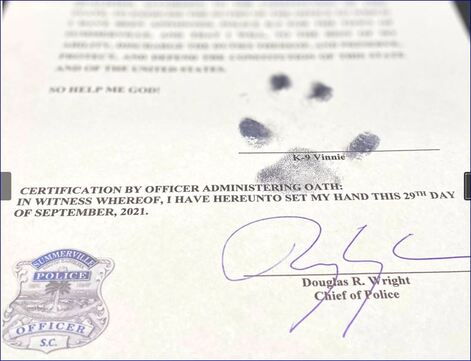 ​Click on the photo of
Vinney's certificate to the right to view the press release


---
---
---
---
2021 MEETINGSGUESTS ARE WELCOME
The Charleston Kennel Club meets on the fourth Tuesday of each month at 7 pm
New Meeting Location
Goose Creek Community Center - Multipurpose Room
519A N Goose Creek Blvd, Goose Creek, SC 29445
*Located behind and to the right of the Goose Creek Police Department
COVID-19 VIRUS

We will be adhering to all current CDC Guidance for social distancing at gatherings
and any additional requirements from our meeting host venue
---
---
.



The Charleston Kennel Club is an all-breed club dedicated to the advancement, welfare and sport of the pure-bred dog.
---
A Member Club of the American Kennel Club

---
---
Goose Creek Community Center is off US 52. Located to the right and behind the Goose Creek Police Department

---